Contact Us
A FREE one-on-one consultation is a great place to get started.
Call us at (604) 330-2836 or simply fill out the form below to reach our care experts 24/7.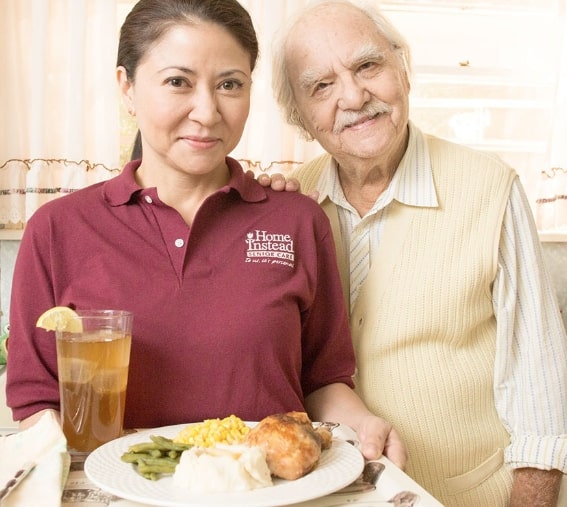 Discover Home Instead Senior Care
Everything we do at Home Instead Senior Care is driven by our universal mission:
To enhance the lives of ageing adults and their families.
Call us at (604) 330-2836 for your FREE in-home consultation
Our Comprehensive Care Services
Companionship Support
Social and Emotional engagement
Recreation visits
Shopping and Errands
Mobility assistance and safety
Personal Care
Bathing support
Incontinence assistance
Dressing and Grooming
Medication Reminders
Range of Motion Exercises
Nutrition care
Dementia Care
Alzheimer's care
Other Dementia's care
(Lewy Body, Vascular)
Parkinson's care
Home Support Services
Light Housekeeping
Meal preparation
Laundry
Garbage disposal
De-cluttering/Organising
Special Situations
Hospital to Home transitions
Auto accident recovery
Hip/knee surgery care
Stroke recovery
Palliative/Hospice support
Other Services
Respite care
Medical Escort
Transportation services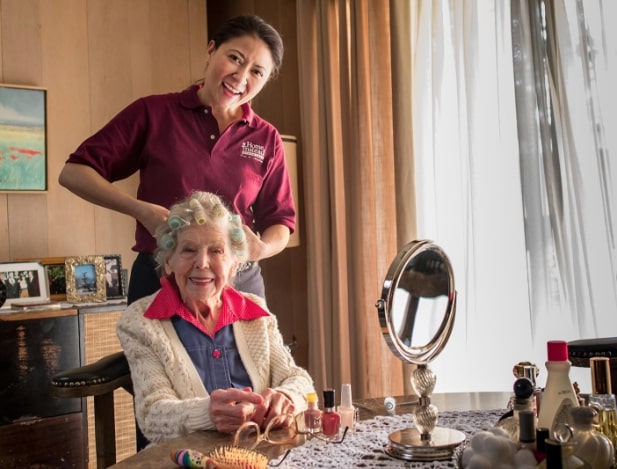 Why choose Home Instead
Highly Personalized Care Planning and Execution
Compassionate, Skilled and Experienced CAREgivers
Unmatched CAREgiver Consistency
Care Experts available 24/7
Fully Insured & Bonded
A+ BBB rating
Bilingual CAREgivers
Approved Vendor for ICBC, Veterans Affairs, CARP
Flexible Contracts (no long-term commitment)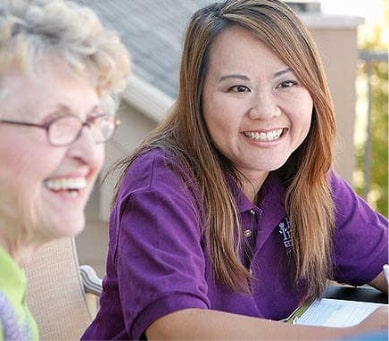 Experienced & Trusted Care
Over 25 years, Home Instead Senior Care® has developed extensive training and research-based approaches, so our Caregivers can offer the highest quality of care — the type of care we would like for our own parents.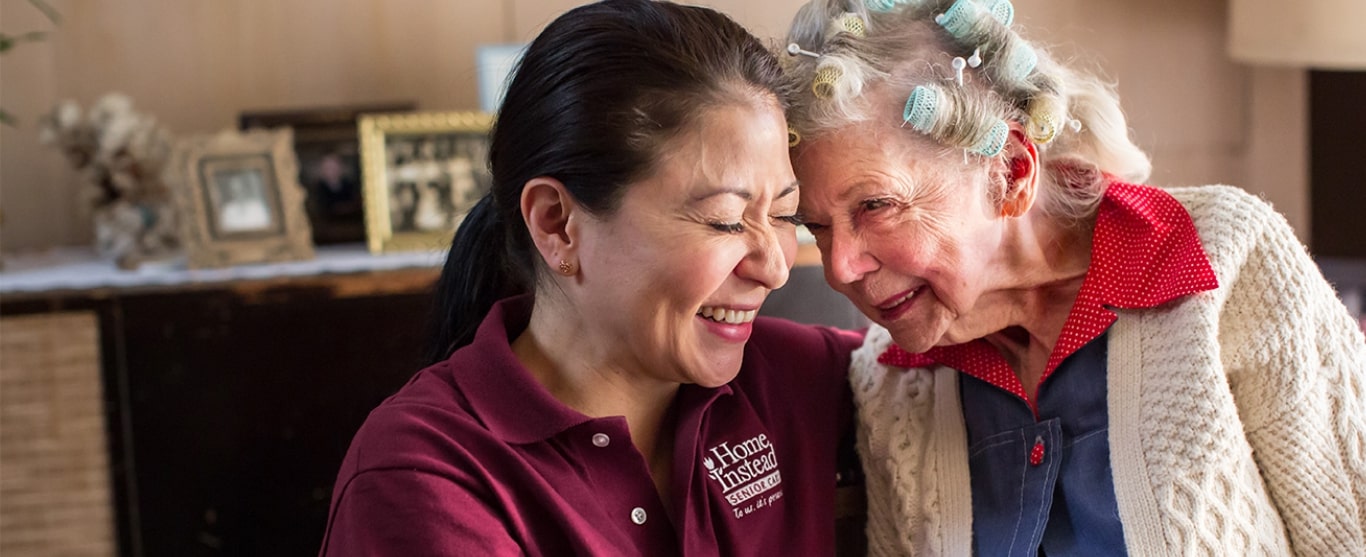 Comprehensive Care
From personal care services to hospice support and any care needs in between, our Home Instead Senior Care® office offers a broad range of services that can be customized to your senior loved one's unique needs and preferences.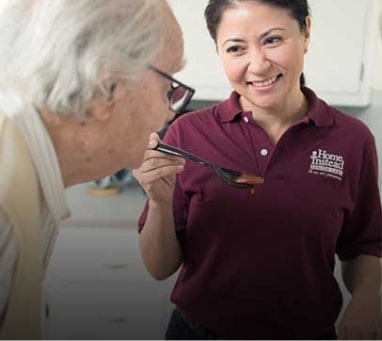 Rates & Hours
Home Instead Senior Care® offers affordable in-home care services 24 hours a day, 365 days a year. Rates are tailored based on the client's specific care needs and the complexity of effort involved.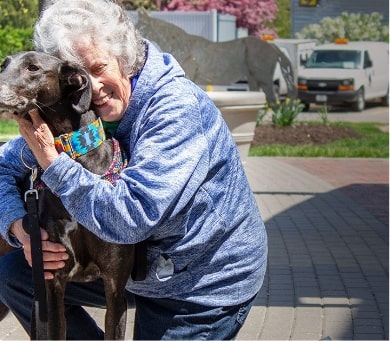 To Us, It's Personal
Our work at Home Instead Senior Care® is centered around enhancing the lives of our clients. We are not just in 'Senior Care' but in 'Family Care'. Our team of experienced care professionals is available to you and your family – always!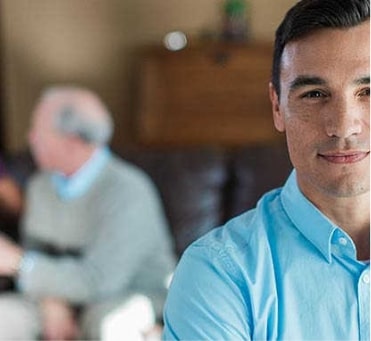 We Love our CAREgivers!
Home Instead Senior Care® is powered by people – our Caregivers! The trust you place in us is our driving force, and through careful screening we choose remarkable individuals, with a deep passion for delivering top-notch care, to join our family of Caregivers.
Get started today with Home Instead
Learn more about our services, CAREgivers and booking a free consultation
What our Clients are saying
Read what our clients are saying about our care services.
Home Instead has been wonderful and lovely to deal with for Mum!
We are super happy with our Careworker, she is very caring and professional and works with dignity.
Harpreet has been very accomodating and helpful meeting all our needs.
I would highly recomment Home Instead to anyone I know needing
help no matter the age or needs.
Gail Smith
"Great care givers and reasonable prices. We are always treated with great care and everything we need is always taken care of." I would not be able to keep my husband at home with me without Homeinstead. Thank you for the great comfort and care you give to both my husband and I.
Pat Cooper
My experience with Home Instead has been a great success for our family. They provided care for my mother-in-law with Dementia and things went very well. It was a big sigh of relief knowing she could stay in her home where she is comfortable and things are more familiar for her.
Melanie Toneguzzo
Home Instead Senior Care staff and aid were super professional and provided a high level service during my dad's night care. The personal aid provided for my dad was very good, experienced, compassion and alert throughout the night giving my dad great comfort at age 92. I would have no hesitation in recommending Home Instead Senior Care to anyone who is looking for excellent home care services.
Naz R
Hari and Amen are great to work with. They care about their clients. Mom has been using their services since May and are happy with them.
Jocelyn Joe
Harpreet and Amen have worked with us to ensure that my mother-in-law receives excellent care. They are very responsive to any scheduling changes we make and my mother-in-law has come to enjoy and look forward to her caregiver visiting. Her caregiver has really helped in meal prep and keeping things tidy around the house, as well as companionship. I would really recommend this company.
Theresa Ladner
We are very happy with the services provided. Harry and Amen are fantastic. They had to fulfill very specific language requirements for our aging parents and they did so quickly. They also check in personally via telephone or home visits on occasion. Our parents are very happy with them and the care-givers they have. We would highly recommend using their services as they go above and beyond. Thank you!
Charu Gadhia
Very professional, responsive and caring company! We needed to organize home support for my grandma at short notice. Harpreet and his team were referred to us and our experience with them has been first-rate.
S Singh
Excellent recent experience with Home Instead. We needed overnight care for our mother with Alzheimer's when our father broke his ankle – with very short notice. Both nurses who cared for our parents over 5 weeks were caring, compassionate, and professional, and made things so much easier for our whole family. Communication was also excellent, making for a smooth experience. Thank you so much!
Lisa M
"Was very impressed with my office appointment-thorough, informative and professional. There has been follow up by owners to make sure our needs are being met and to see if there are any concerns. The companions have been on time, attentive, kind and professional. Very resident focused."
Nancy Labranche